You deserve
best handmade lure
The Classic Lures and Flies for Summer Fishing!All fishing lures in our store are handcrafted.
Extra Quality
The fly is the bait you use for fly fishing. Unlike traditional casting bait, the fly is as light as a feather and relies on the weight of the fly line to cast it out onto the surface of the water, where it imitates the skirting motions of a natural insect to attract fish. Since they are designed to look like the insect there is a fly for virtually any insect you can think of, which means there are thousands of them to choose from; so how do you know which one to use?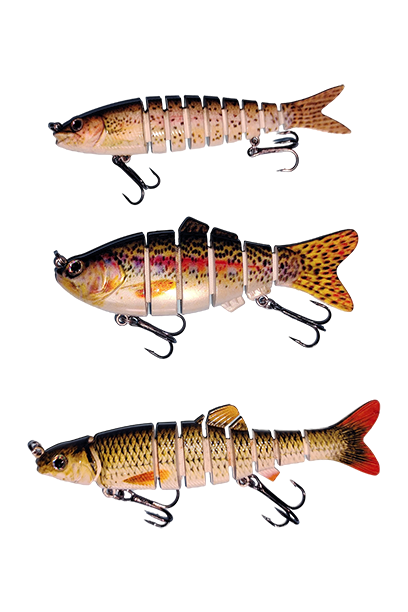 BE WILLING TO
TRY DIFFERENT FLIES
If you aren't having success with one type of fly, even if it was recommended by a more seasoned angler, don't shy away from trying something else. You're going to be using different types of flies while you're out fishing, and as long as you're willing to keep trying to figure out what works best, you'll have an enjoyable fly fishing experience.